HAPPY NEW YEAR ONE AND ALL
I hope everyone had an amazing Christmas and New Year. I for one cannot wait to see what 2012 brings. But lets just step back in time for a second because 2011 happened to be an absolutely amazing year for me. Highlights being.......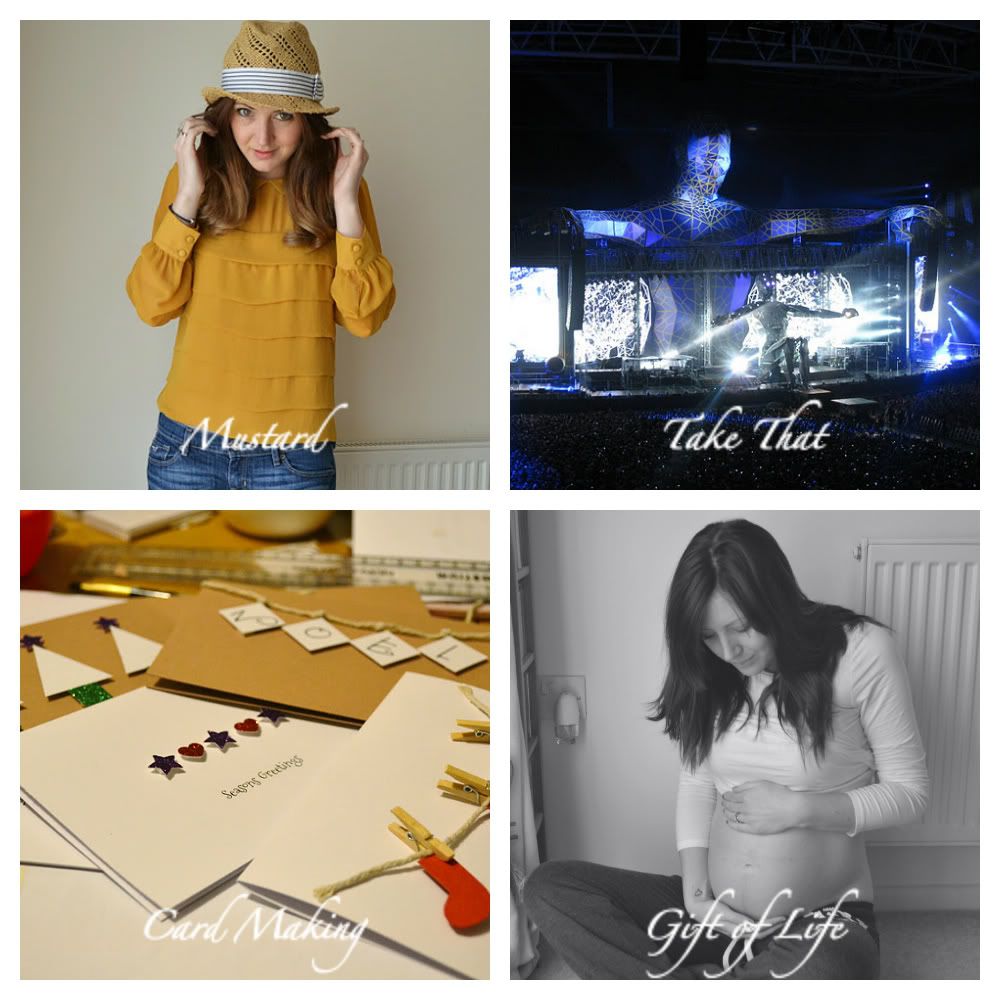 I fell in love with the colour mustard
I got to grips with my camera and started a camera course
Husband and I decorated 3 bedrooms and the hall in our house
I ombred my hair
I saw Take That in Cardiff
We celebrated 5 years of marital bliss
My best friend gave birth to a beautiful girl
I become a Godmother for the 3rd time
I started knittting and got crafty by making my own Christmas Cards and Tags
But.................The biggest blessing of all was discovering that I was pregnant. It was something that we were hoping would happen in 2011 and we were so delighted when it did. I have been so fortunate that my pregnancy has been so easy breezy, no sickness, no tiredness and if i'm totally honest I am thoroughly enjoying the 9 month stretch! Only 4 1/2 weeks until I'm full term now!
Onto the resolutions for 2012
Be the best mother I can possibly be and spend quality time as a family
Continue to stay happy and in love
Less TV more books and conversation
Learn to cook something new
Eat more fruit and drink more water
Be more creative
Lose the mummy tummy
Decorate the bathroom
Keep Smiling
xxx