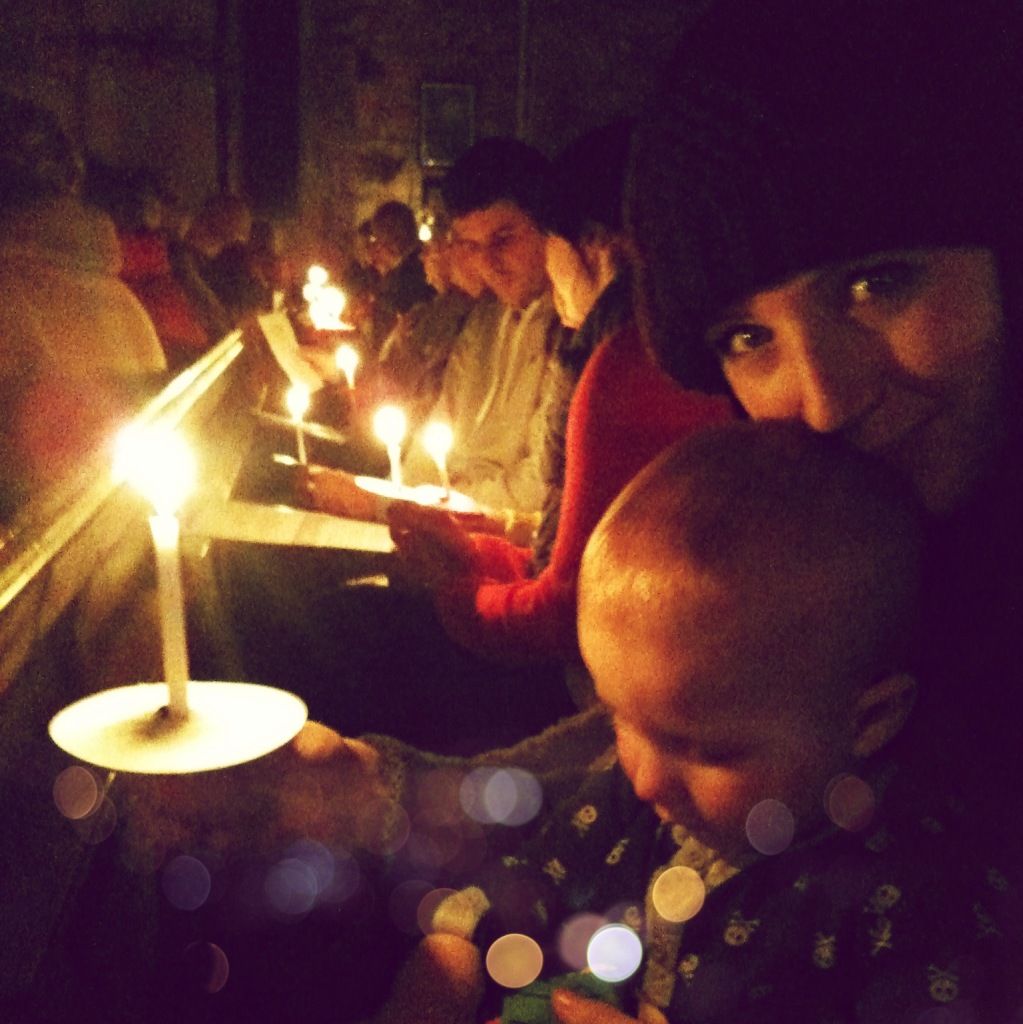 This time last year I went along to my local church with a wriggly baby in my belly and a bad back and had a lovely evening singing Christmas Carols by candlelight.
This year I went along with a wriggly baby (but not in my belly) and no back ache and enjoyed it even more. Fletcher really was good as gold and flirted with the ladies in the row behind us whilst I tried to hit the high notes.
There's something about a good old carol service that just gets me all excited for Christmas. This Christmas has been a bit manic, what with me going back to work, Dylan trying to finish off decorating our bathroom and just generally trying to get the Christmas shopping/wrapping done with a 10 month old baby in tow....... but I wouldn't change if for the world! I can't wait to wake up on Christmas morning with my 2 favourite boys and celebrate my first Christmas as a family.
Keep Smiling
xxx