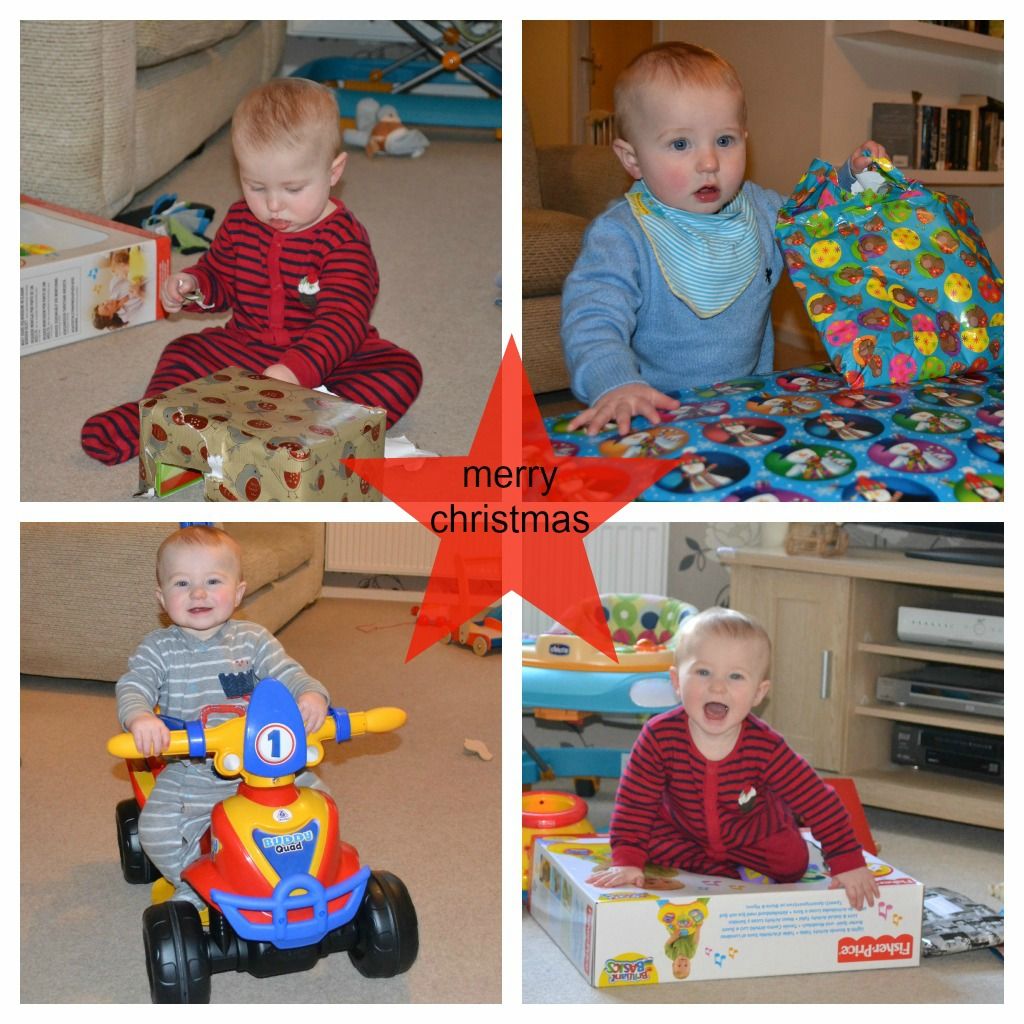 I hope everyone had a lovely Christmas......... Unfortunately both Dylan and I were poorly on Christmas Eve/Christmas Day and it consisted mostly of us sleeping in shifts and sitting on the sofa in our PJ's all day sipping water, we didn't eat a thing...... not exactly the picture I had painted for Fletcher's first Christmas. To say I felt sorry for myself would be a total understatement. The good news is Fletcher seemed to still have a great time when we finally opened his presents at 4pm! We went to bed at 8pm on Christmas Day, ROCK AND ROLL. Next year we're making up for it BIG TIME. I told Dylan were going to see Santa in Lapland haha.
For once in my life I am actually looking forward to New Years Eve, purely because Christmas was such a let down. I'm planning to relax at home, have a bath, watch a movie with Dylan with a face mask on and paint my nails. New Years Day we are all going to my mums for a family dinner/,mini Christmas take 2.
I'll be back soon with my New Years resolutions.
Keep Smiling
xxx