Happy New Year you lovely lot! Thought I'd kick off the year with a sale shopping haul. Husband and I went to Exeter on Friday to spend our Christmas money and for the first time in my life everything I bought was in the sale. That never happens!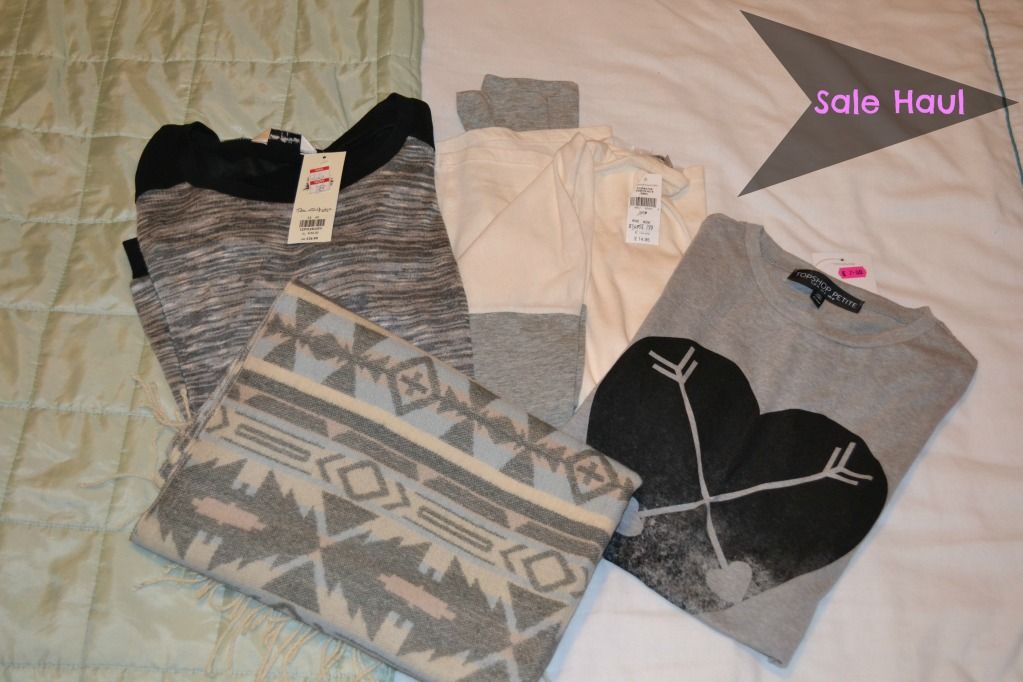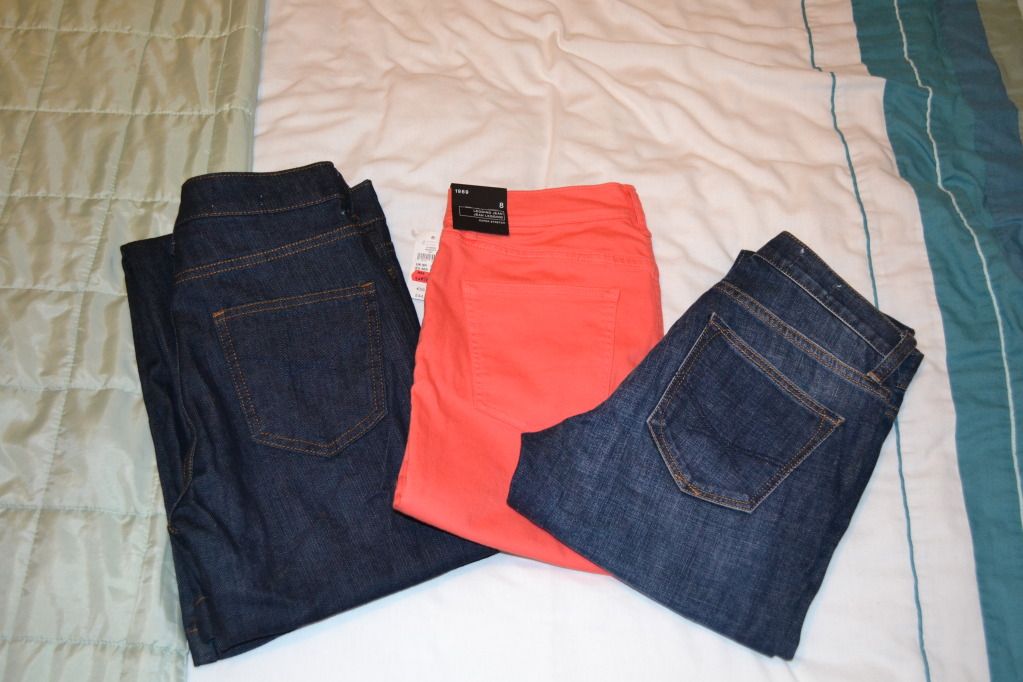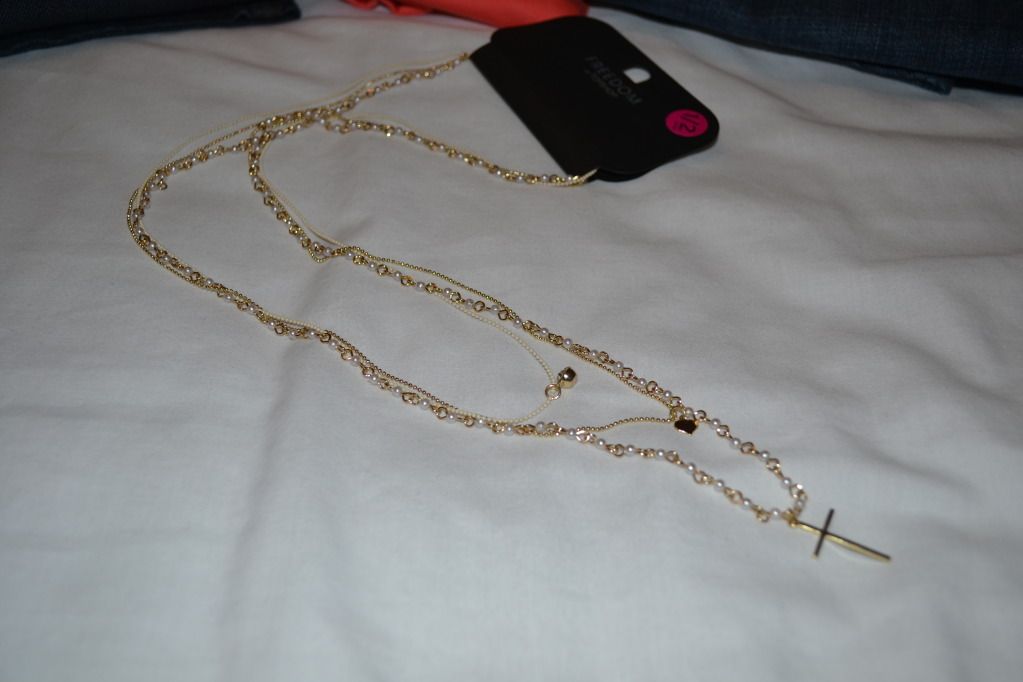 Aztec scarf - Urban Outfitters £8
Nike trainers - Sports Direct £30 (a must for my Zumba sessions)
Flare Jeans - Gap - £15
Always skinny Jeans - Gap- £20
Coral Jeggings - Gap -£25
Grey and white top - Gap - £8
Black & grey top - Miss Selfridge - £18
Grey heart tank - Topshop - £7
Necklace - Topshop - £5
I am absolutely thrilled with my purchases and nearly everything was half price.
Did you guys hit the sales? Did you get everything you wanted?
Keep Smiling
xxx