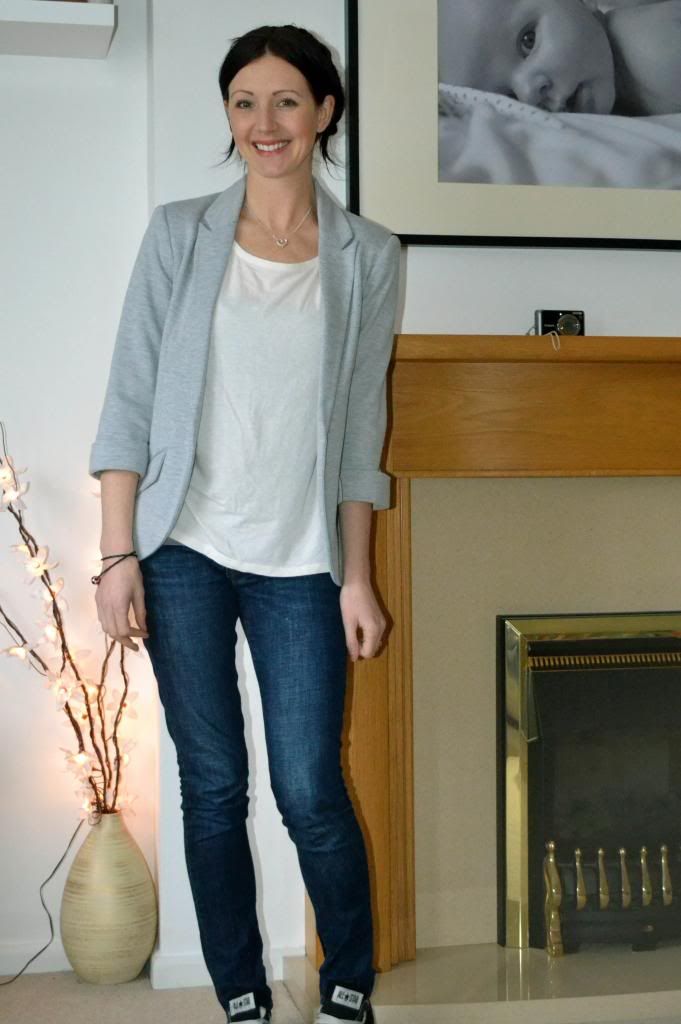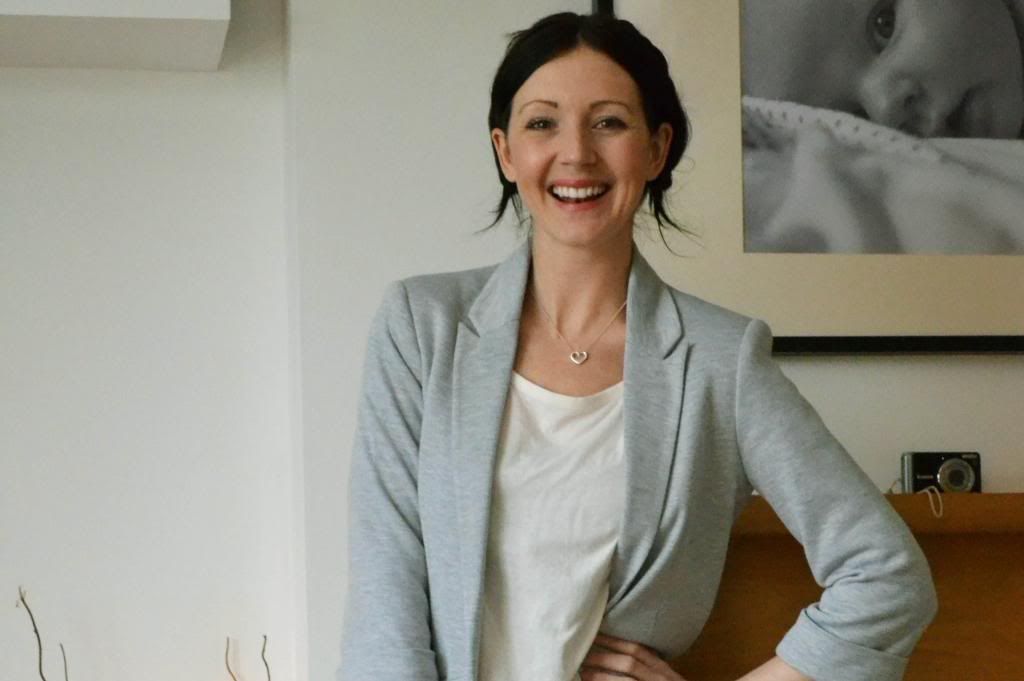 Jeans & Top/Gap>>Blazer/Topshop>>Converse>>Bracelet/Pandora>>Necklace/Gift from Fletcher
My friend told me I looked like Heidi the goat herder with my hair like this - now thats a complement if I ever heard one.
Fletcher had his 1 year jabs yesterday. I don't know why but for some reason I was really dreading these ones. I was absolutely fine with all his others but I just felt different this time. I don't know whether it was because hes that little bit older now and his cry is different to that newborn cry or whether it was the fact that I couldn't breastfeed him to soothe him like I did all the other times (I stopped breastfeeding a couple of weeks ago) but whilst I sat there and watched 3 tiny needles being stuck into my baby's chubby pork chop legs I felt my heart sink and then it got a little bit cloudy in there. It's over now though and apart from a couple of tiny bruises he is absolutely fine and safe from lots of diseases. Be wise...immunise!
Happy Friday to you. Have a good one :-)
Keep Smiling
xxx