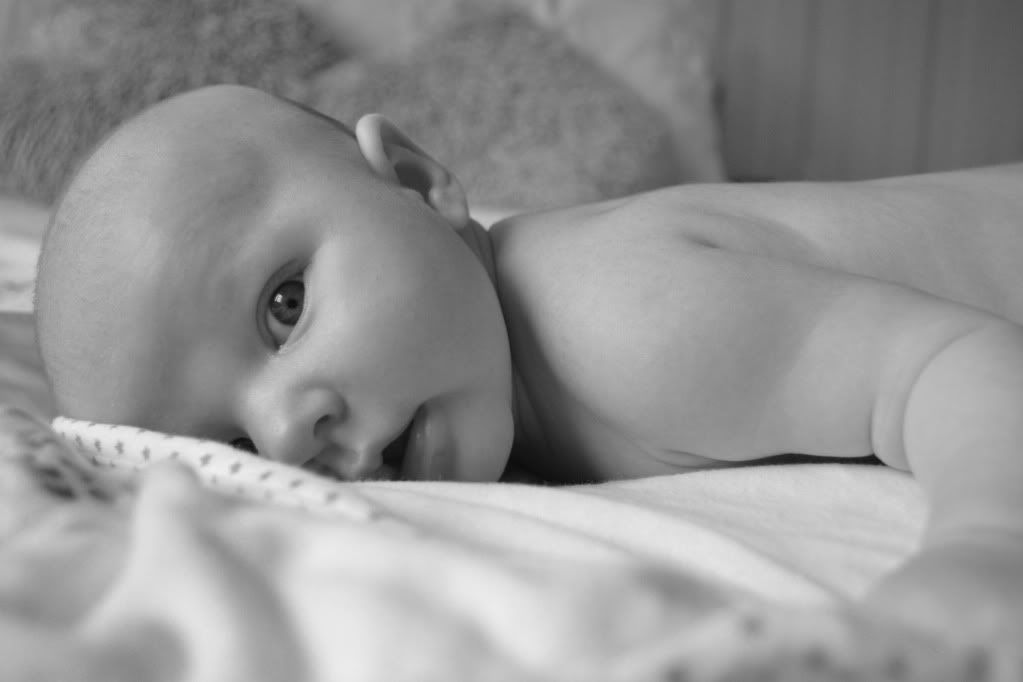 Fletcher turned one on Sunday! Its true when they say "they grow up so fast" I feel like I blinked and suddenly he wasn't a baby anymore. The day was just beautiful, Fletcher woke early at 6:30am, we left him in his room chatting to himself and then after a while we burst into his room dancing and singing and the biggest smile spread across his face, he was beaming. The morning was very relaxed and we watched him open his presents from us whilst we drank tea. We decided to keep it pretty relaxed for his first birthday and just had a little afternoon tea party with family and close friends.
I spent the weekend making his cake, cinnamon palmiers, cupcakes, fruit skewers, sandwiches, tissue pompoms, labels, and although it was a lot of work I had a blast doing it. Thanks to Pinterest for all of these wonderful birthday ideas.
Fletcher had a ball and totally lapped up all the attention, he really is a rather confident little boy, and its a quality that I hope will stay with him forever.
When it came to eating his cupcake he got a little bit excited and gave us a little naked sugar dance!
Thank you Fletcher for being in our lives, we feel so blessed to have you. I learn from you every day and now truly appreciate the things that really matter in life. I still can't believe you are mine forever, I'm the luckiest person in the world. Love you to the moon and back little man xx
Keep Smiling
xxx